Please try accessing the site
with a more recent browser
, as your browser is dated and does not support store.BEARPAW.com configuration.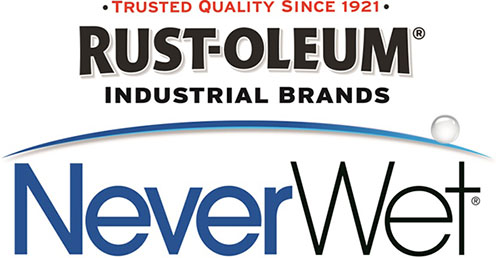 NeverWet® by Rust-Oleum® is sweeping the globe as a leading brand in asset protection. Keeping a surface dry can help protect against damaging moisture and prevent stains. The NeverWet® family of superhydrophobic coatings provides extreme resistance to liquids by causing them to roll off coated surfaces. This innovative technology delivers unique time- and money-saving solutions to many industries.
NeverWet® Fabric DWR Durable Water Repellant is a one-step, superhydrophobic water-repelling treatment designed to keep footwear and textiles dry and clean. This crystal clear formula allows fabrics to breathe, while dramatically repelling water from the surface. It's self-cleaning properties make dirt and debris rinse away easily with water. It repels stains like salt water, mud, cola, red wine. Hot sauce, and more.
Keep it Dry, Keep it Clean, Keep it NeverWet®
For nearly a century, Rust-Oleum has been the global leader in manufacturing innovative coatings that empower do-it-yourselfers and professionals alike across categories including small project paints, cleaners, primers, automotive, industrial, high performance coatings and wood care. Its wide breadth of brands and products include such trusted names as Rust-Oleum, Stops Rust®, Painter's Touch®, Krud Kutter®, Universal®, EpoxyShield®, RockSolid® Varathane®, Zinsser®, MultiSpec®, Testors®, Modern Masters®, and Watco®. Visit rustoleum.com for more information.